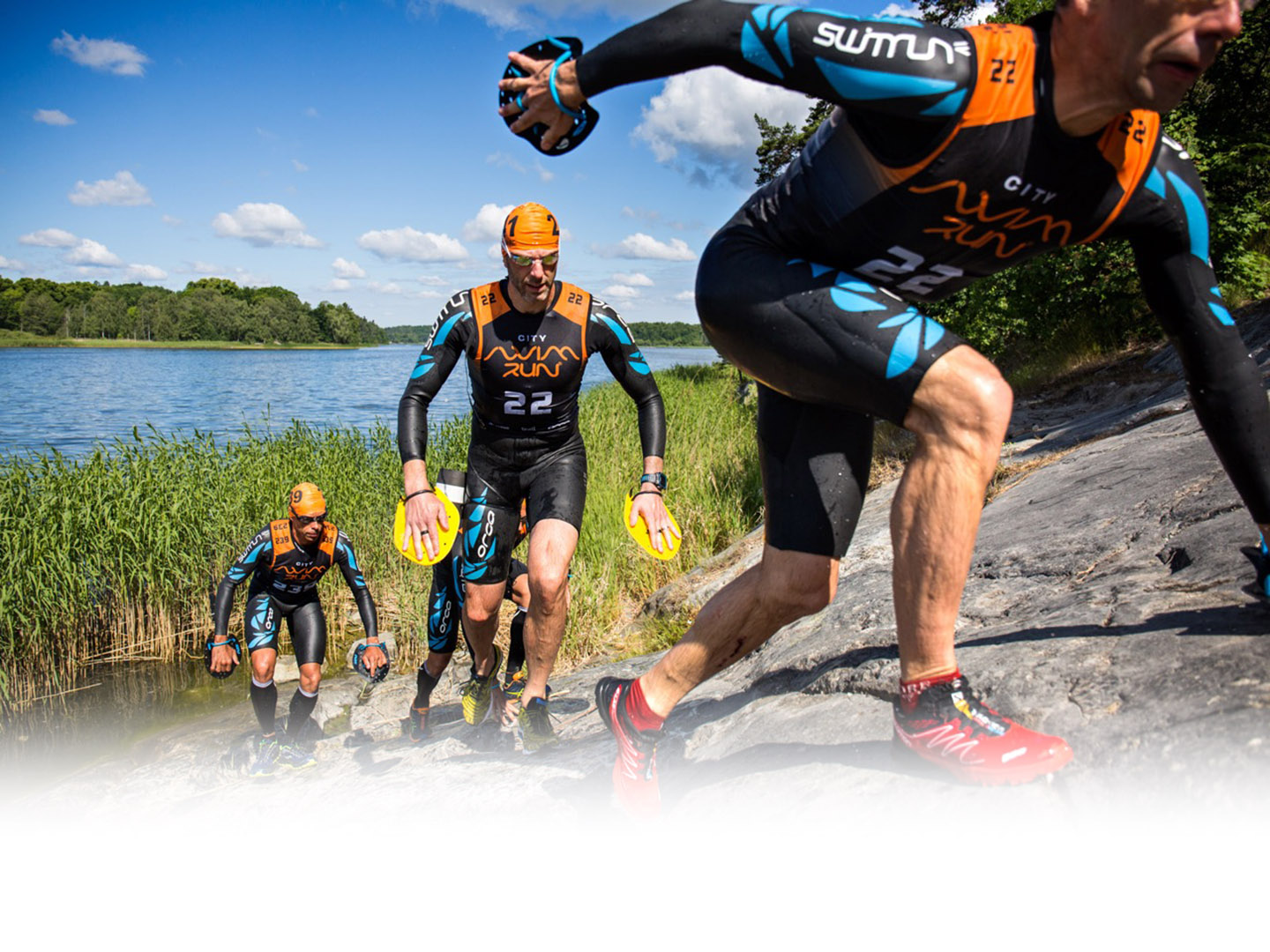 ---
RULES FOR REGISTRATION SOLO
By registering and participating in Stockholm SwimRun, participants confirm they have understood and accept all competition rules
By registering and participating in Stockholm SwimRun, participants agree to images and films of the race being used and distributed by the organisers
Registration for Stockholm SwimRun is binding and applies only when payment has been made and the team is added to the starting list
Personal identification is required to distinguish participants with the same name/surname in case of an accident and for billing of the registration fee
During registration please enter your details carefully and check your email address is correct - communication will be carried out through email and Facebook - please visit our Facebook page to follow us
If any individual or team is unable to participate once registered, Stockholm SwimRun are unable to refund any part of the entry fee - for insurance options see "Swimrun-Athletes-Insurance Program" from The Ötillö Organization or www.Startklar.nu
Any changes within a team after the 1:th of june, can only be carried out on race day at the secretariat (before 12.00) and will be subject to a 300 SEK (aprox 30 €) administration on-site, we take Swish and cash (SEK & EUR)
Participants are entitled to show advertising on their race outfits
The Data Protection Act requires agreement to save personal data, such as name and contact information. When you register your details on this form they will be saved in our records and your registration will therefore also be authorization to save this data. The information will not be forwarded to third parties without your permission, except as necessary to process and fulfil your order or participation.
FULL DISTANCE SOLO
1 395 Kr (appr. 140 euro/per team) with online registration
No registration on-site at the 2021 raceday!
It is mandatory to have buoy for your safety
The competition has two classes: Men and Women
All competitors race the same course which starts at 14:00 on June 5th 2021
Pre-race Meeting is at 13:00 (mandatory) at Stora Skuggan
Numberbib and swimcaps are to be collected during 12:00 to 13:00 on Race-Day at the Start area. Be there in time!
Please not that you are only registered to start, if your PayPal payment is accepted, not the same as if your team is in the web-startinglist!
---
WHAT'S INCLUDED IN STARTING FEE
(Full distance)
Entry into the race for the team
Swim caps
Storage for bag and wetsuit
Light food/lunch before the race
Drinks and energy supplements during the race
Timing
Food after the race
One beer per person
Final hours entertainment
Price ceremony